With Covid wreaking havoc on the best laid plans of Jake Beattie and the Nortwest Maritime Center, we arm-chair sailors need to get serious about our search for vicarious adventures. This evening, on multihull/monohull Monday, Kiko sent this photo without any explanation:
After a bit of searching, Matt discovered the Baikal-Alaska Expedition — recounting a 2017-9 voyage by pontoon catamaran via water and overland from Lake Baikal in Siberia, Russia to Sitka, Alaska, U.S.A. Along the way they travel some 13,000 km, down the Lena river —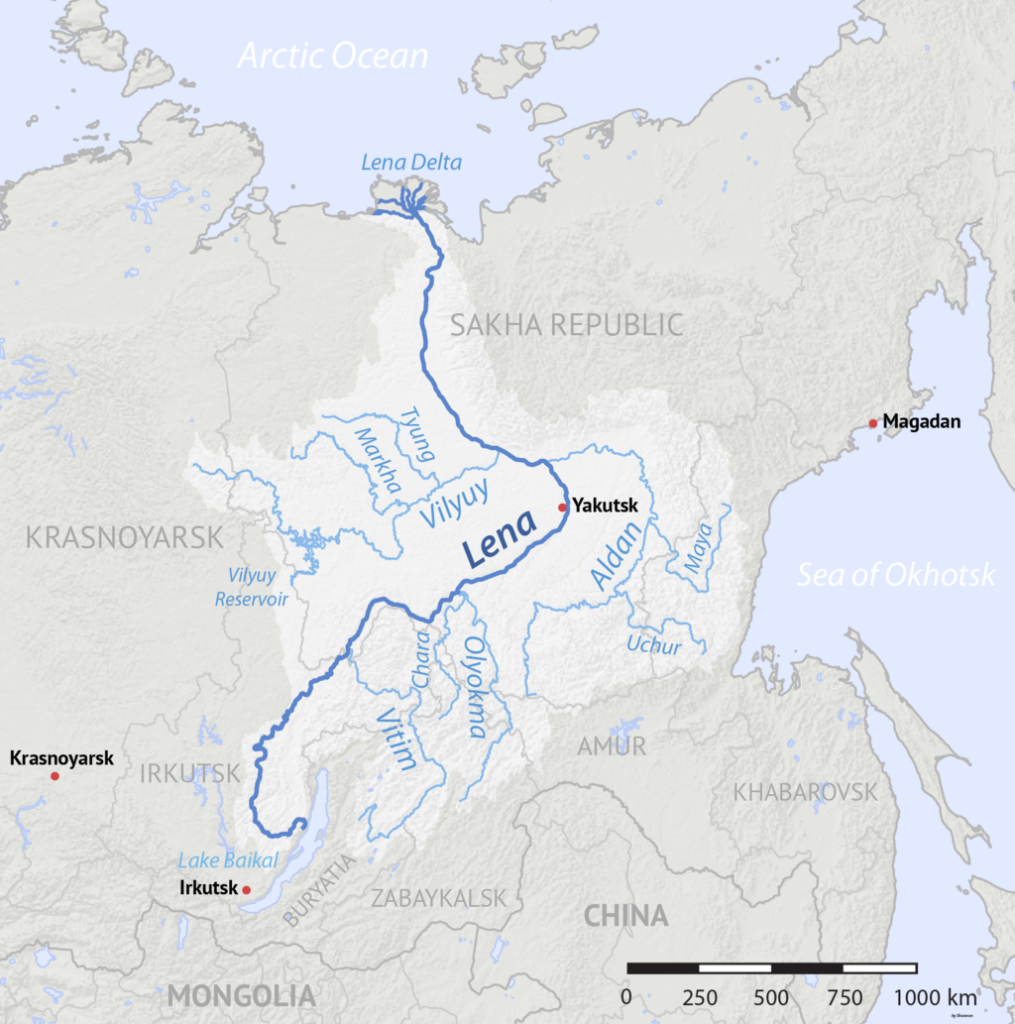 — to Magadan, across the Sea of Okhotsk, around Kamchatka and the Bering Sea, and finally across the Gulf of Alaska! Here are a few of their videos showing the stunning scenery, wildlife, and innovative vessel.
Keep an eye on these crazy Russians! (They appear to be looking for crew post-Covid to join them on the return trip… 😉